West Virginia Harvest 2018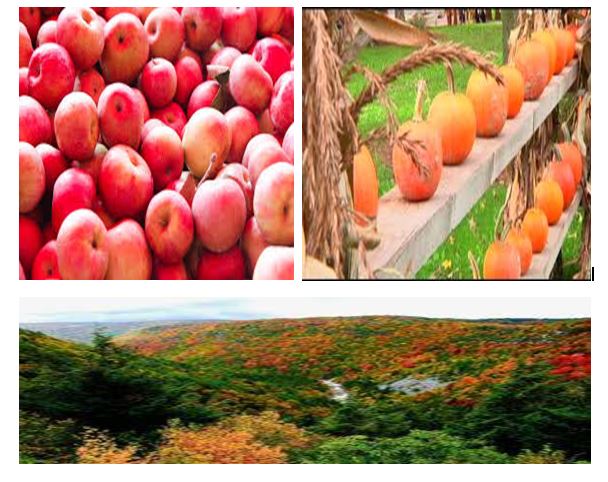 The Autumn Harvest Festival and West Virginia Roadkill Cook-Off
Pocahontas County | Sept. 29-30
The West Virginia Road Kill Cook-Off is definitely a Mountain State original. In recent years, this wild and fun festival has caught the attention of the Food Network, Discovery Channel and the Travel Channel.
While it's interesting to see on TV, this is one festival you have to attend. Not only are there ample harvest foods, but your palate will be wowed with dishes like squirrel gravy over biscuits, teriyaki-marinated bear & deer sausage! It's a harvest festival you won't soon forget.
Annual Apple Harvest Festival
Berkeley County | Oct. 7-8
Harvest time means mountain apples! Apple jelly, apple pie, apple butter, cider and more dominate this family-friendly festival. You'll also enjoy quilts, crafts, music, a 5k and amazing harvest season foods.
WV Pumpkin Festival
Cabell County | Oct. 5-8
An event to make Charlie Brown proud, the pumpkin festival is dedicated to everything pumpkin. Folks of all ages can enjoy hayrides, corn maze and pick-your-own pumpkins.
Pick Your Own
Ridgefield Farm and Orchard in Harpers Ferry has hayrides, pumpkins and apples you can pick yourself. You can try more than 16 varieties of apples, including unusual ones like Nittany, Cameo, Honey Crisp, Virginia Gold and Yataka. The staples are there, too: Pink Lady, Ginger Gold, Gala, Cortland, Jonagold, Red Delicious, Empire, West Virginia's own Golden Delicious and more. During October, the farm is decorated and there's live music, dancing, magic shows, pumpkin carving, corn mazes and fresh cider every Friday and Saturday night.
Grits Farm in Buffalo, WV has several fall playgrounds for the kids, including a Slide Mountain, corn pit, and a hay maze. They can also hitch a hayride, hop aboard the wagon train or ride around in a peddle kart. How far can you send an apple? Try your luck with the slingshot and apple cannons.
Farmer's Markets
Farmer's Markets are hopping all through the fall. You can meet and chat with the farmers who grow your food and learn about farming firsthand. Not only will you find fresh fruits, herbs and vegetables, you'll also discover eggs, cheese, local meats, crafts, jellies and homemade breads.
Farm-to-Table Restaurants
West Virginia's chefs know exactly how to prepare locally grown foods, and fall is the time for farm-to-table restaurants in the Mountain State to shine:
Bluegrass Kitchen, Charleston, WV
Dish Café, Daniels, WV
Stardust Café, Lewisburg, WV
Bistro 112, Sherperdstown, WV
Café Cimino Country Inn, Sutton WV