Unusual Holidays in December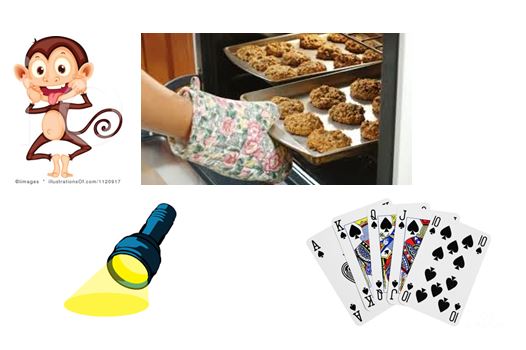 Dec 14th-International Monkey Day
Today is a day to celebrate monkeys of all kinds. There are over 260 types! Go to the zoo, draw monkeys, do an internet search for monkeys and see which you like best, watch or read The Jungle Book or just monkey around. Make monkey bread for breakfast or just go bananas!
Dec 18th-Bake Cookies Day
Who doesn't love fresh baked cookies? Holiday baked cookies are even better than those baked the rest of the year. This is the best day to hold a cookie exchange with friends. Each of you bring cookies and exchange recipes and cookies. Another great idea is to make cookie batter and proportion it into ice cube trays. Stick in the freezer and bake as needed. You'll always have warm fresh baked cookies handy with little effort.
Dec 21st- National Flashlight Day
This day falls on the winter solstice which is the shortest day of the year. This could be the reason for this holiday. Since there is more night on this day than any other of the year, then there's more need for flashlights. Make certain that all your flashlights have batteries and are handy to celebrate this day.
Dec 28th-Card Playing Day
This day is great for spending time with friends and family after all the holiday craziness is over. You can go fish with your niece and nephew, play poker with pistachios with your dad, or Uno with your best friends. Whatever card game you play, enjoy spending time together today without electronics.