Spring Gardening Preparation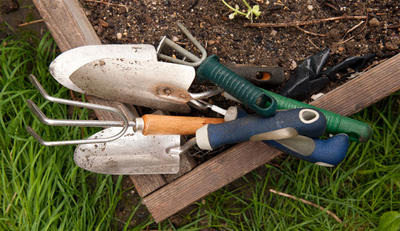 How to Get Your Yard Ready for Spring
Ahh Spring. My favorite time of year. It's warm again, the flowers are blooming and the earth is alive again. There are many things you can do to prepare your garden and yard for spring.
If you have a greenhouse, now is the time to plant seeds and let them grow inside until after the last frost/beginning of March generally. If you don't have a greenhouse, use an egg carton. You can put dirt and a seed each in the holes. Water them. Put Saran Wrap over the dirt to contain the humidity that seeds need to germinate. Poke a few holes in the Saran Wrap so they have enough air to grow. This is a great time to plant herb seeds that are great repellent for summer pests. Most herbs will work but frequently used herbs are basil, citronella, rosemary, and thyme. The greatest thing about growing herbs is that they can be used in cooking as well as pest as well as deer repellent. Make certain the soil remains damp but not wet until ready to plant. Soil that is too damp makes the seeds rot instead of sprout. Now is the time to plant flower bulbs in pots so they can be transferred to the ground after the frost. Some bulbs like daffodils and tulips blossom in the spring so there might be foliage soon after planting. Some will blossom next year.
Thin dead foliage of ornamental grasses and ferns and pull vegetable plant skeletons. Once the new growth starts, it's hard to thin the foliage without damaging the plant. Be sure to remove any dead plants from the previous year if it wasn't done last fall. This make room for the new plants to be placed there in the coming season. Be sure to prune dead or damaged branches from trees. Cover any bare spots in garden beds with 3-4 inches of new mulch to help prevent emergence of new weeds. Fix any planter boxes that were damaged over the winter and clear the drainage ditches of debris.
To ensure your yard looks its best, rake the lawn of dead leaves and winter debris. This brings more oxygen and sunlight to the grass and encourages it to grow. You can spread seed in dead spots. Rake the bare spots firmly with a metal rake before seeding. Loosening the soil first helps the seed root better. Sprinkle grass seed into a bucket of soil and spread evenly over the bare spot. Keep well-watered until seeds germinate and the new grass establishes. Having these tasks done in early spring helps make the way for enjoying the garden all summer.