Relocation and Safety
No Worries Mate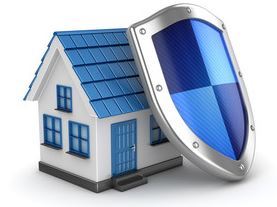 Nightly News and Facebook updates can paint a bleak picture. When relocating to a new home, it can be overwhelming to think about what neighborhoods are safe and how to protect the family. As a home buyer it's important to ask the questions; "where do we go if something goes wrong?" The truthful answer is; 'where ever you call home.' Being prepared and having a plan is the best way to stay safe in an emergency situation. Formulating a plan, once you have purchased a home, will give your family the peace of mind and knowledge of how to react if an emergency was to arise. Ask your Realtor for local websites with information on: Local Shelter, Police Stations, Fire Stations, Local School Districts, the Red Cross, and city evacuation preparedness plans. Be prepared for every kind of emergency.
Homes are susceptible to manmade and natural disasters. If a disaster were to strike, take the necessary step to protect your home and loved ones. Snow storms, fires and flood emergency are similar in that you need to have good communication and evacuation route planned in case you do need to leave. Your Realtor can put you in contact with the cities evacuation routes and maybe even a good map that indicates which roads to take and which not to take. Communication is a great way to stay safe when you staying in your home. If you can listen in to the local emergency radio and webcast stations in your town, you will have a good idea of what other neighbors are doing and how the emergency response teams are asking for locals to respond to the emergency. Many towns have a siren system to warn residents of all kinds of dangers, ask your realtor for information about the tones and the meaning of each tone. Staying in touch with the community will keep you alert and ready to act if the time comes.
Have the appropriate gear ready for use when disaster strikes. Once you have found the perfect home, take the family out to the local sports store and buy a first aid kit, flashlights, extra water bottles, extra blankets, and some emergency snacks and toys to keep everyone feeling comfortable. Make sure you take a cellphone with a spare battery charged in case you need to call for help. When going to purchase the emergency gear, take the family and make it a family affair. Share the excitement about getting prepared for any situation in your new home and don't forget the pets. Doing it as a family will put everyone's mind at ease and make the new home feel like the safest place on the planet. Getting everyone involved will also ensure that each person knows what is available and how to use the emergency kit.
Remember, the more information you can get about the neighborhood and the surrounding community the better prepared your family will be in your new dream home. Relocating is nothing to worry about if you take the proper precautions to prepare before an emergency arises. Talking to your new neighbors is another great way to make sure you and your community stay's safe and ready for whatever comes at you in your new home, then home will truly feel like the safest place to be.