Pina Colada Cake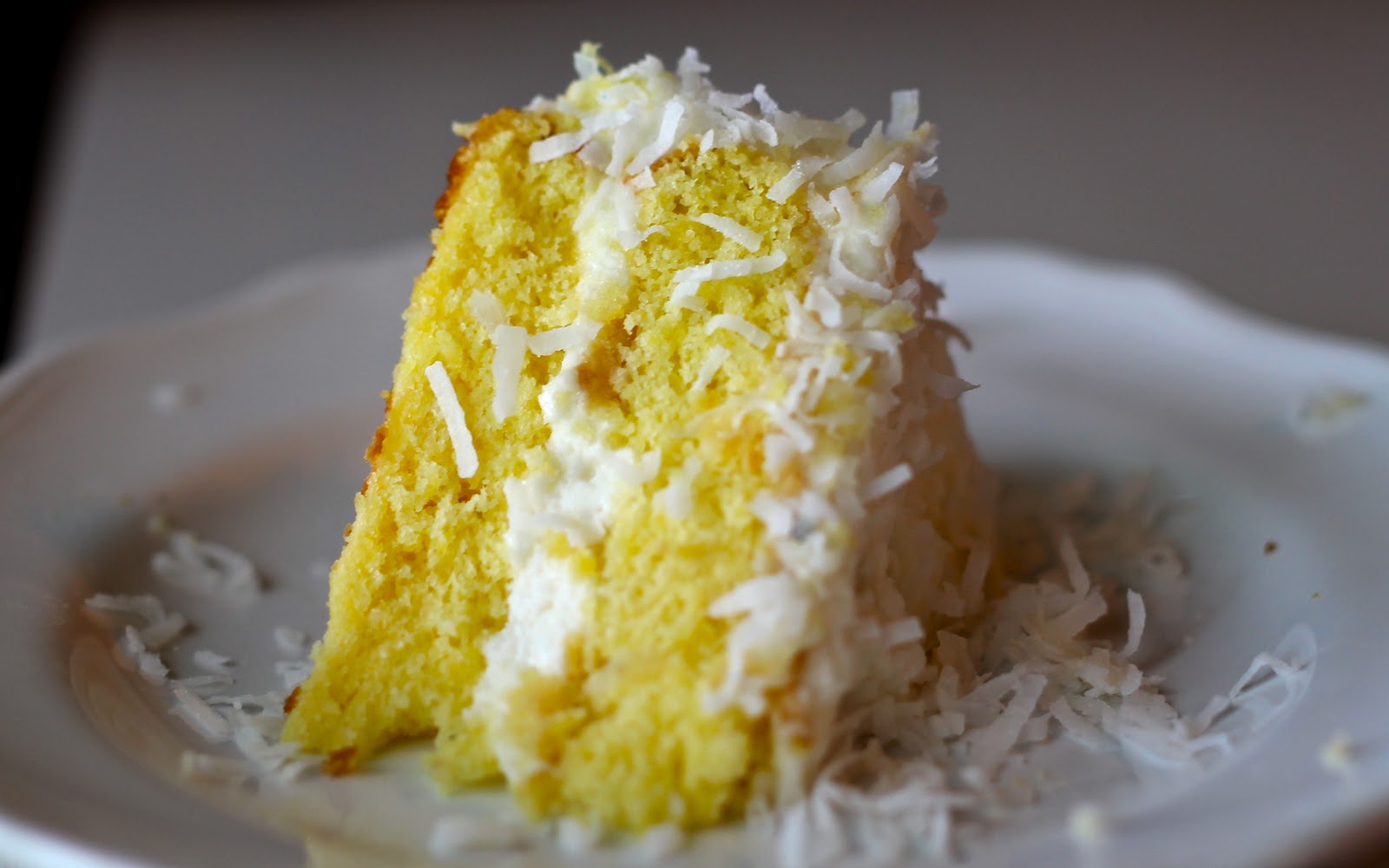 Its officially summer and that means vacation season. Time to sit on the beach and watch the waves go by with a cool drink in hand. For those of us that can only dream about going to the beach, how about bringing the beach to us? Pina Colada Cake is a great way to do that. Its full of tropical flavors and just delicious!
Ingredients:
1 box yellow cake
1 can crushed pineapple, drained
1 bag sweetened coconut flakes
1 container cool whip or whipped cream
To make cake taste more like made from scratch, add one more egg than the instructions on box requires. Use double the amount of melted butter instead of oil to the batter to make the cake more moist. Use milk instead of water to add to richness. Bake in 2 8 in pans so you can make a layer cake. Let cakes cool. For the frosting, add the pineapple, coconut and cool whip to a bowl and mix.
Real whipped cream doesn't sit out of the fridge very well but if you would prefer it, you can add a package of gelatin to 2 tablespoons cold water and allow to sit for 5 minutes. Heat 2 tablespoons heavy cream in a small bowl for 15 seconds or until steaming. Pour warm cream over gelatin and whisk gently to combine. Move to fridge and let sit 5-10 minutes until cool. With chilled bowl and whisk beat 2 cups of cream and 2 tablespoons powdered sugar together on medium high speed until soft peaks form. The gelatin makes the whipped cream more stable and will last a bit longer out of the fridge. Then you can fold in the crushed pineapple and coconut. Be very careful not to overmix or the whipped cream will liquefy again.
This cake is not only easy but delicious and makes you feel as if you're on vacation. Enjoy poolside or at a cookout with friends and family.