October 2017 Events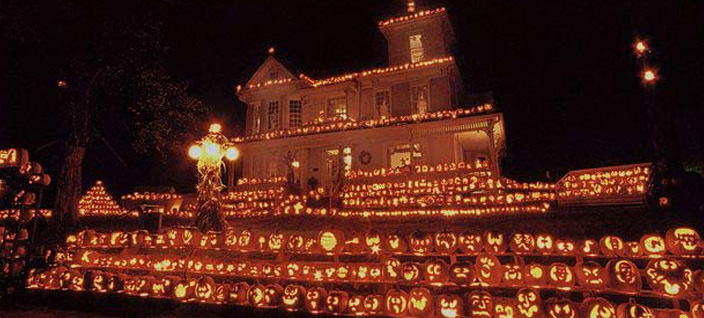 October 13 5th Annual Empty Bowls Fundraiser
This event is held in the Manna Meal dining room and helps raise funds for feeding the hungry. For $25 you get unlimited soup, salad and bread provided by the Charleston Bread Company. You are also invited to take home a one of a kind pottery bowl created by a local artisan. There's also a bake sale to choose from for dessert. Come and support a good cause and local artists.
October 14 Hurricane Harvest Festival
Held in Hurricane City Park every year, this festival is a great way to welcome fall. There will be a chili cook off contest, car cruise-in, games, prizes, live music and more fall fun. Inflatables, petting zoo and face painting for the kids, hayrides, music from Steve Lawson and the Hoskins Family, tons of vendors and crafts and so much food for a fun‑filled day at Hurricane City Park! There's something for everyone.
October 21 Hops and Heat Festival
This Appalachian Craft Beer and Chili Cook-Off celebrates the end of the Open-Air Bazaar season and encompasses over 20 Appalachian Breweries to accompany the various chili competitors. This competition at the bazaar means there are plenty of other vendors for both crafts and food to coincide with the festival. Local musicians and performers are also showcased each week to go along with the bazaar. Drinker tickets are $30 and include unlimited 4 oz beer and chili samples, 3 12 oz beer tickets and 1 branded tasting cup. Non-drinking tickets are $20 and include unlimited chili samples and access to the bazaar and concert.
The "Ultimate Pumpkin Experience" takes place at the end of October at the Ceredo-Kenova Autumn Fest. The Pumpkin House takes center stage at this festival which showcases over 3,000 carved pumpkins on display! Every year over 30,000 people come to see this astounding display. Can you imagine how much time it takes to carve all of them? It makes me tired just thinking about it. ;) Accompanying this carving craftmanship is a bake sale, craft fair and a parade. There's also a cruise-in and tractor show, 5K run, and a scavenger hunt. Of course, what would a festival be without a plethora of food vendors offering many delights. It's sure to be a feast for your eyes and your stomach! Since it takes place at the end of October there's also a Haunted Trail for those willing to risk it. I can't wait to go!
How can we help? Contact us.