Fun November 2017 Dates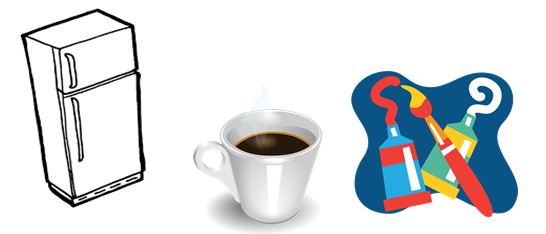 Nov 15-
Clean your refrigerator Day
How many jars of half-eaten jars of pickles, condiments and jam do you really need? Today is the day to bid adieu to these and make room for all the Thanksgiving leftovers and prep that is coming soon. A nice clean fridge is a great start to prepare for Turkey Day!
Nov 20-
Absurdity Day
Take this day to make all the puns you want. Wear crazy clothes and make weird faces at people. Watch a Monty Python marathon. Make certain to celebrate this day to its fullest. What better way to avoid a case of the Mondays!
November 23
National Espresso Day
Today is a day to enjoy that wonderful morning drink that helps us wake up. Enjoy your mochas, caramel macchiatos, and lattes all day today. Interesting fact is the espresso machine was invented in Italy to shorten break times at work and increase productivity. I wonder how the inventor would feel about the people who spend all day just sitting in a coffee shop. For an interesting twist to your regular cup of coffee today, try adding orange oil and ground cardamom to your cup. It's a wonderful combination.
November 28
Make your own head day.
This is a great day to get crafty and see what results. If you've always wanted to try papier-mache, then this is the day for you. Some other ways can be drawing your shadow, clay sculpting or just plain drawing. Be creative and see what you would look like with different colored hair or eyes. Add a hat or an interesting scarf. The main point is to just have fun with art today.