March Holidays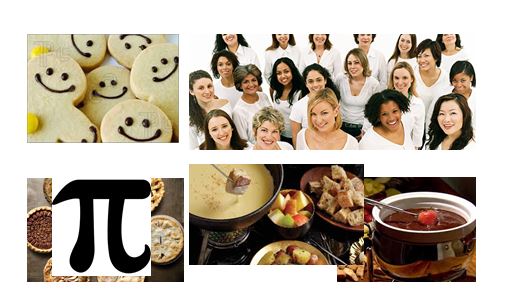 March is one of my favorite months of the year since it heralds Spring, my favorite season. This is not the only reason to celebrate March however. Here are some interesting other reasons to celebrate March.
March 3-I want you to be Happy Day
This is a day to celebrate random acts of kindness. Send a free e-card, buy someone's order behind you in line for lunch, call a loved one or make a special meal or dessert for them. I think its the random acts, the happy friday holidays that mean the most.
March 8-International Women's Day
Celebrate the females in your life this day. This holiday sprang from the women's rights movements of the 19th and 20th centuries but anyday to celebrate friends and loved ones (female ones in this case) is a good day.
March 14-National Pi Day
This holiday is one of my favorite holidays because it plays on a pun. In mathematics, pi (π)equals 3.14. What a clever idea to make this a holiday to celebrate the dessert that has a similar name, pie. Check to see if there are any local baking competitions to celebrate this day. Perhaps this is a day to test out that new recipe you've found. There are many ways to celebrate this edible holiday.
March 28-Something on a Stick Day
This is a holiday to celebrate food that is presented on a stick. Once could plan a whole menu around this day. Pancake and Sausages on a stick for breakfast. Corn dogs or perhaps a steak or chicken kebabs for lunch. Popsicles and lollipops would of course be for dessert. Of course for dinner, you could have that most favorite of food on a stick, fondue!
How can we help? Contact us.