June 2017 Holidays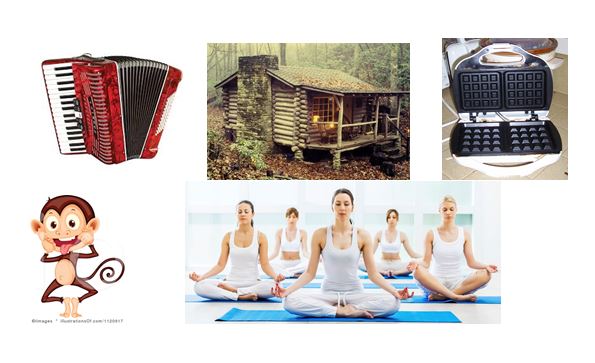 June is the beginning of summer. That alone is a good enough reason to celebrate but there are many wacky holidays that occur in June as well.
June is National Accordion Awareness Month. It's the perfect time to learn to play or to discover a love for Polka or other music using this unique magical instrument.
June 14th is Monkey Around Day. This is a day to lay aside your troubles and just have some fun. There can be too much stress in our daily lives. Today is a day to just let go and relax.
June 21 not only is the 1st day of summer, the longest day of the year but it is also International Yoga Day. This form of exercise is relaxing and allows for taking a breath and relax. It has also been shown to lower blood pressure. It's a great time to slow down and enjoy the longest day.
June 25 is Log Cabin Day. This day harkens back to a day when the country was wild frontier. Life was simpler without electricity or indoor plumbing. Most cabins were heated by fireplaces that also provided a cooking medium. This holiday glorifies a simpler era in this technological time.
June 29th is Waffle Iron Day. Today is the day to celebrate this wonderful breakfast food maker. Waffles can be sweet or savory and can be eaten any time of day. Surprisingly, waffles date back to Greece in the 1300's. Some of the earlier electric models are worth hundreds of dollars! Today is a great day to invest in a waffle iron, or go out and celebrate at your favorite waffle establishment.
How can we help? Contact us.