Fall Foilage 2017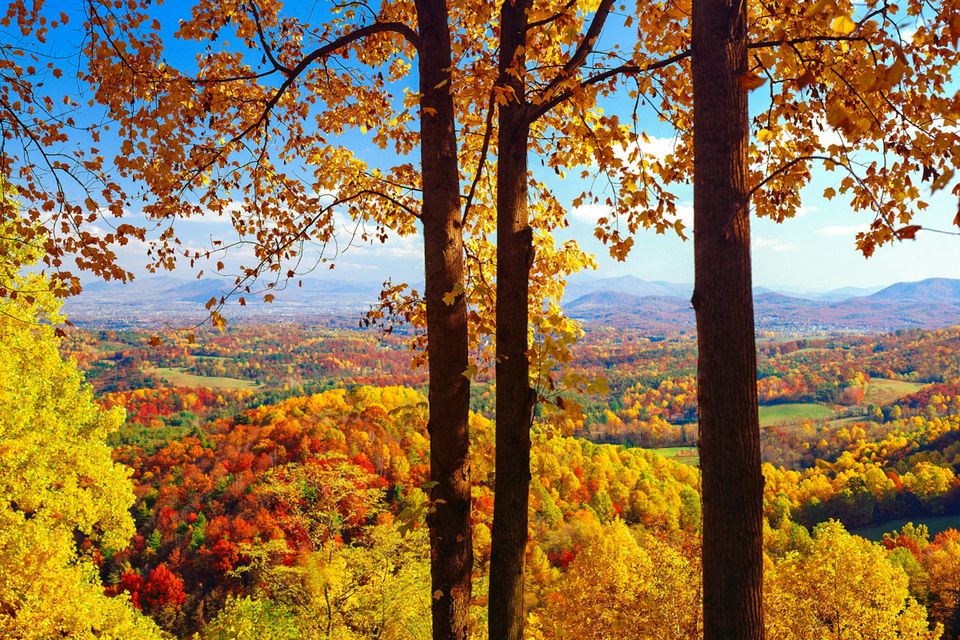 October is the best month of the year to view fall foliage. Fortunately WV has many tree covered mountains so we can enjoy the beauty nature has to offer this season.
Starting in early October, Wheeling and Morgantown regions experience the fall colors first. To survey this splendor, you can visit the Coopers Rock State Forest near Morgantown. This 12.7-acre forest has many opportunities to see the foliage. Interstate 68 roughly bisects it. A drive along this stretch of highway would be a great way to view fall's beauty. This forest has many overlooks of Cheat River and provides excellent views for foliage.
The mid-elevations experience the splendor near mid October. This is a great time to visit Pocahontas or Greenbrier Areas and see the Dolly Sods Wilderness or the Blackwater Falls State Park. The Cass Scenic Railroad would be perfect for this time of year. Experience a train ride up the mountains and view nature's wonder. Drive along the Scenic highway and view the mountains covered in trees painted with Nature's paintbrush. The variety and depth of color is astounding to see. Smokey's on the Gorge has views of the New River Gorge and an outdoor eating area where you can view the beautiful colors while you dine.
October's end is the best time to visit Beckley, Princeton, and Charleston. One can drive along I-77 and I-64 connecting these cities. This scenic drive through the mountains is beautiful anytime of the year but at this peak time, it is just breathtaking. Closest to Princeton is Pipestem Resort. Mountain Creek Restaurant is located at the bottom of a tram ride down next to a stream. The only access is through the beautiful trees to reach one of the best restaurants in WV.
How can we help? Contact us.