Chocolate Lava Cake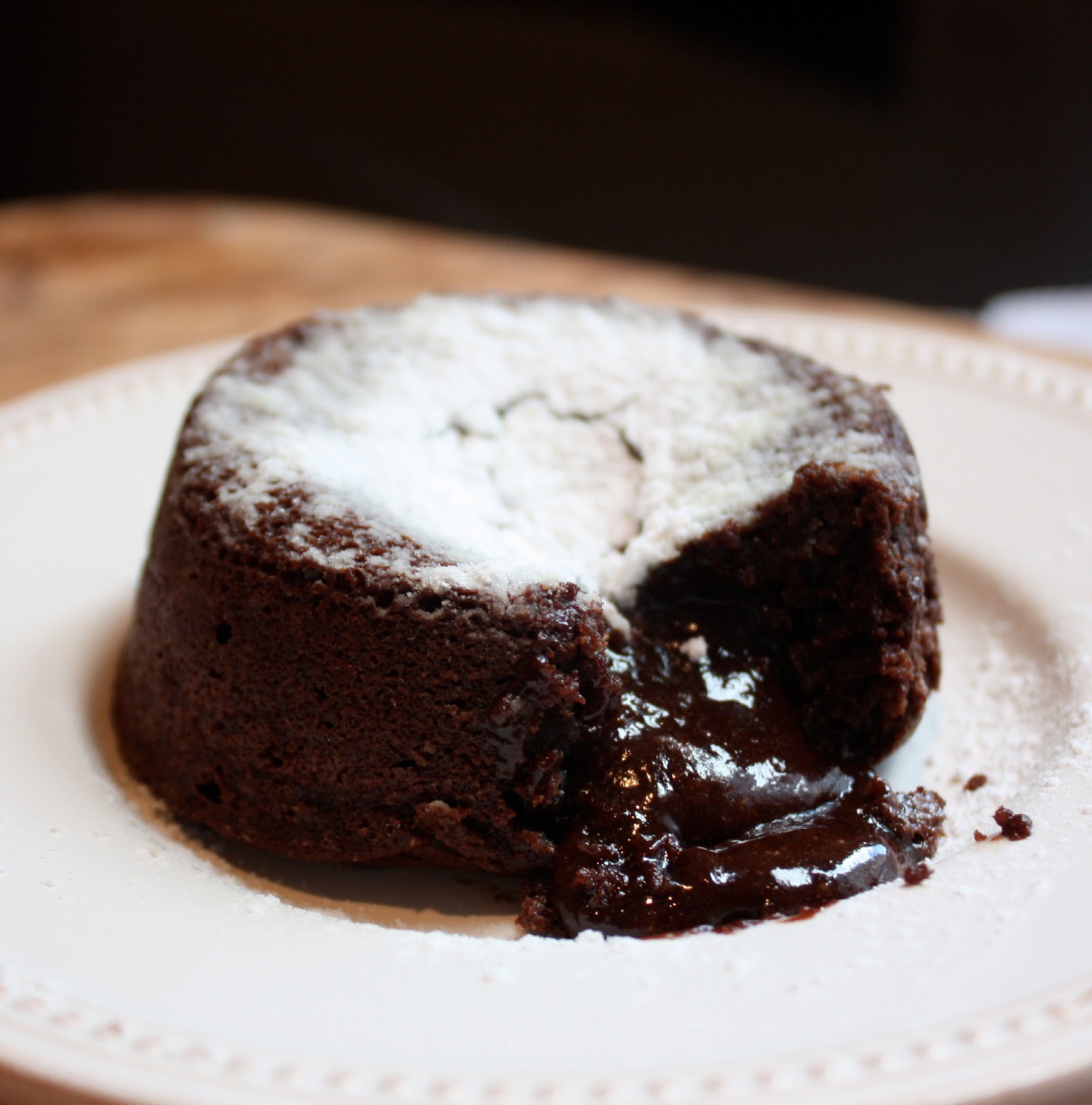 There is no food in this world as heavenly as chocolate. Depending on your preference, it can be milk or dark. For this recipe, I recommend using dark chocolate at least 60% cacao because it will taste more chocolaty. Also the higher the amount of cacao, the healthier it is for you. Who doesn't want a healthy chocolate dessert? Use this recipe to impress a Valentines date, friends or family or just spoil yourself.
Easy Chocolate Lava Cakes
6oz dark chocolate, chopped. (If using chocolate chips, use 8 oz because there won't be much lava otherwise.)
½ cup unsalted butter
1/8 teaspoon salt
2 large eggs
2 large egg yolks
1/2c powdered sugar
1/2 teaspoon espresso powder
You can use small ramekins for this recipe if making for a special occasion but you can also use a silicone muffin pan too. It should have at least 6 cavities. Grease your ramekins or the tin with butter then sprinkle with cocoa powder for extra non-stick capability. Put chopped chocolate in a glass bowl and microwave in 30 second increments until fully melted, stirring after each time. When the chocolate is glistening but there's still unmelted bits showing, just stir and let the residual heat melt the chocolate. You can't save scorched/burnt chocolate. In one bowl or the bowl of a stand mixer, whisk eggs and yolks together. Mix flour, powdered sugar, espresso powder and salt together in a small bowl. Add flour mixture to eggs ¼ c at a time until just incorporated. Be careful not to over mix. Spoon mixture into ramekins or muffin tin. If using ramekins, place them on a cookie sheet for easy moving into and out of the oven. Bake for 8-10 minutes in muffin tin. For ramekins add 2-4 minutes, it takes longer for the ceramic to heat up. Cakes are done when sides are pulling away from the sides but the top is still soft. Allow to cool for a minute and then place cookie sheet over muffin tin and invert. For ramekins, use a small saucer. If the cakes stick, the slide a spoon down the side of them gently. Serve with whipped cream and berries.
How can we help? Contact us.