About Me
All About Brenda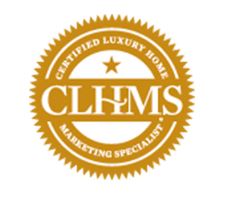 I have been selling Real Estate in the Charleston and surrounding areas for over 22 years. I have received my GRI designation (Graduate Realtor Institute) and my CRS (Certified Realtor Specialist) as well as my RMM (Residential Marketing Master). I attended National Sales Trainer, Floyd Wickman's unique "Sweat Hog" Program, which ran for 11 weeks. During this 11 week period, all were required to meet their performance quotas in prospecting, working with sellers, buyers and developing creative plans to promote their businesses as well as promote themselves. I excelled in every category and graduated from the National Sales Academy in 1998. I am a member of the Medallion Club Summit, Multi-Million Dollar Club, Kanawha Valley Board of Realtors, Charleston Area Chamber of Commerce and West Virginia Board of Realtors.
"I believe in education, hard work and proactive business practices that would challenge even the most energetic." I will go that "EXTRA MILE"!
I received my Certified Luxury Home Marketing Designation early in 2015 as the only agent in WV to complete the training and criteria to achieve this award. I am very proud of this accomplishment and will continue my education to make a difference in quality of sefvice I provide to my clients.. Agents who have earned this prestigious designation have earned this coveted designation as a result of special training and verified buying and selling performances.
"WHAT I KNOW, CAN MAKE A DIFFERENCE FOR YOU"